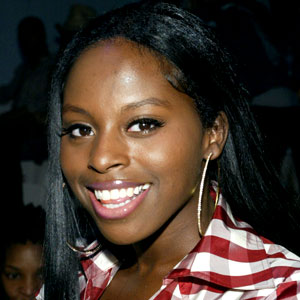 Bennett Raglin/Getty Images
Here's hoping
Foxy Brown
knew that she didn't need to be arrested
this
week to be a contender in our Miss Behind-Bars Pageant.
While it was her previous stint in the pokey that won her a spot, the fierce little hip-hopper was busted Wednesday for allegedly violating an order of protection that stipulated she couldn't get too close to a neighbor she was accused of throwing a BlackBerry at in 2007.
"Bitch, what are you looking at? What the f--k are you looking at?" Brown yelled at Arlene Raymond when their paths crossed today in Brooklyn's Prospect Heights neighborhood, according to the
New York Daily News
.
Raymond, who unsuccessfully sued Brown (real name
Inga Marchand
) for assault and harassment, then called the cops.
Brown was arrested and booked on suspicion of criminal contempt, a class E felony, for violating the protection order. Her rep hasn't yet responded to requests for comment.
The 31-year-old rapper spent roughly seven months in jail for violating her probation multiple times after copping to assaulting a pair of NYC manicurists in 2004.
Brown pleaded guilty to menacing with regard to the dumb smart-phone incident with her neighbor and was sentenced to time served. Raymond was granted a restraining order. (eonline.com)