It's a special Holly Day for a certain, often-naked reality star.
Holly Madison
turns 31 today, likely celebrating the occasion by giving thanks that she's no longer having intercourse with a man old enough to be her grandfather.
Happy Birthday, Holly Madison!
A failed Dancing with the Stars contestant, Madison has turned her penchant for nudity into a series with E!. This would be slightly more impressive if that network didn't hand out reality shows like they were Chinese food menus.
Still, Holly has worked her way up from humble beginnings in Oregon to being named the top Hooters girl of all-time by that restaurant chain in 2008. Talk about an accomplishment! Send in your birthday wishes now and ogle away at the following photo montage:
Hugh Hefner says he'll always love Holly Madison. She says she'll always love the attention that came with dating Hugh Hefner.
Kendra Wilkinson and Holly Madison are seen here at Las Vegas' Wet Republic over Memorial Day weekend of 2009. Which of these beauties would you prefer to have sex with?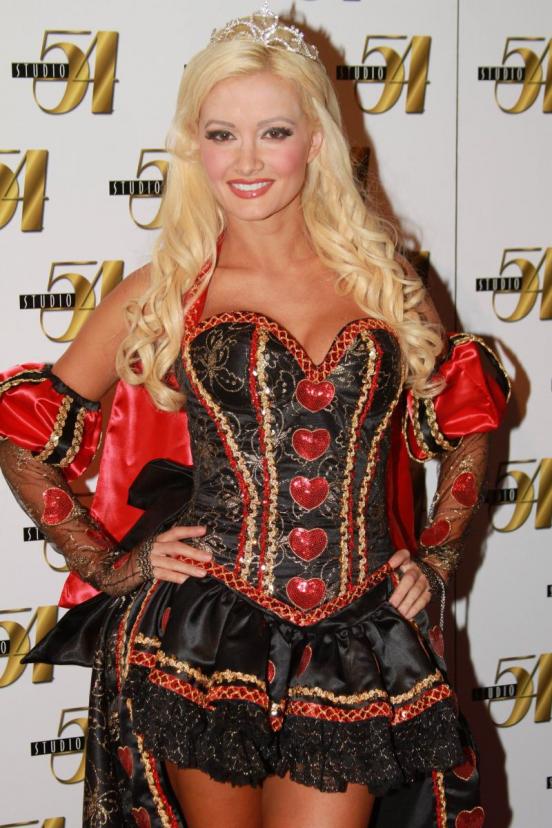 This is actually a pretty conservative look for Holly Madison. She's naked so often that Halloween means little to her.
Don't worry, folks. Holly Madison says she has plans to get naked for Playboy again.