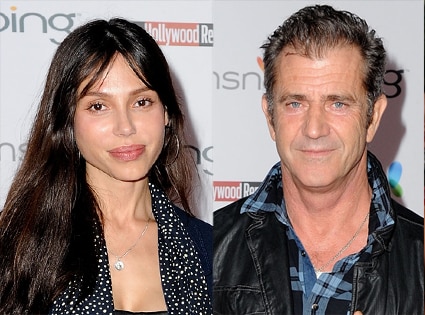 Michael Kovac/FilmMagic
Mel Gibson
's reputation has been pretty much trashed this month, thanks to his greatest hits being in heavy rotation on the Web and detectives trying to determine whether he did indeed beat his ex-girlfriend and endanger their child.
But he's not going down without a fight.
His lawyers have finally convinced officials to investigate a possible extortion attempt by rant subject
Oksana Grigorieva
.
"I can confirm that the Sheriff's Department is looking into extortion allegations that have been brought to our attention," Los Angeles Sheriff's spokesman Steve Whitmore tells E! News.
The probe was launched after Team Mel met with detectives yesterday to present their side of the sordid story.
Sheriff's detectives are already gathering evidence to see if Gibson may have perpetrated a crime, however no charges have been filed.
Sources have claimed that Grigorieva threatened to go public with recorded phone calls of Gibson's vicious diatribes if he didn't pay her as much as $10 million in hush money.
Grigorieva has adamantly denied leaking the tapes to RadarOnline and previously labeled the allegation she tried to blackmail Gibson as "ridiculous."
Her rep, Stephen Jaffe, declined to comment on today's developments, telling E! News: "At this time I cannot comment at all because I am not familiar with the allegations other than what I have heard on the tapes, which I have never doubted are true and accurate." (eonline.com)