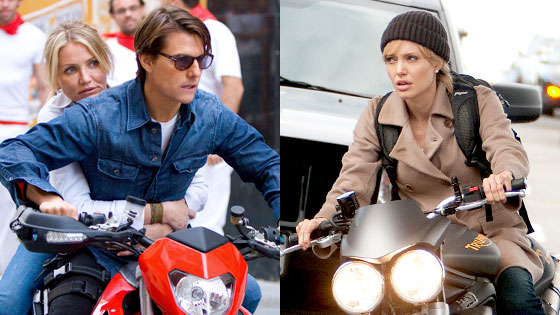 Frank Masi/20th Century Fox; Columbia Pictures
You all know by now
Angelina Jolie
's new flick was originally moving forward with
Tom Cruise
. So how did the script land at chez Jolie-Pitt and how was Angie convinced to actually do it?
Said the
Salt
star at Monday night's premiere about why she was ready to "get out of her nightgown" and get back to work after a year off:
"I hadn't seen a film where a woman had done...I had done a lot of action movies but none that were based in reality. So it was such a big challenge, [people] weren't sure it could be pulled off. Anytime someone questions if something can be pulled off, it's hard not to want to try."
But the decision wasn't all Jolie's... (eonline.com)